First impressions count - what should be part of a property profile
When selling or renting out property, creating a property profile is one of the important first steps. But what is a property profile and what should it contain? These and further questions will be examined in this post.
What is a property profile?
A property profile is a document that generally looks like a brochure. It presents your property in words and images, and is the first point of contact between prospective buyers and you, the owner.
Why is a property profile important?
A professional property profile considerably increases your chance of achieving a sale. It presents the property in the best possible light, generating interest. It avoids unnecessary viewings, as prospective buyers can discover the most important information about a house or apartment in advance.
What does a property profile contain?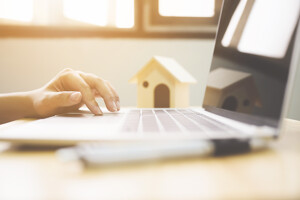 You should ensure that your property profile includes all relevant information on your property. This includes the offer price, the type of property and when it was built. In addition, it contains key information such as the size of the living space and the whole property, the number of rooms, and the energy certificate. The profile also provides information on fixtures and furnishings: does the property have a garden or a balcony? Is it wheelchair accessible? What type of heating is installed and is there a chimney? Finally, it should include the date the property becomes available for occupation.
Exciting professional photos
Appealing photos are the heart of a property profile. Photos are taken with a professional camera in daylight and show your property from different perspectives. Make sure that the property is tidy and clean and that rooms look bright and welcoming. This will give a prospective buyer insightful views of your house or flat. It is important that you present your property to impress, but remain honest and do not conceal any defects.
9045 REAL ESTATE - Your partner for a first-class real estate presentation
The design of the property profile plays a decisive role in the sale of real estate. We support you with our expertise and ensure an appealing presentation of your house or apartment. Please contact us for an initial consultation.