Holiday or luxury property for rent
Would you like to spend a part of the year abroad? Maybe live in a charming apartment in Sardinia, or wake up to views of the South Tyrolean mountains? If you are looking for a rental property, for example in South Tyrol, on Lake Garda, in Tuscany or in Austria, we are happy to assist you.
No properties found
Back to previous page

Kommen Sie auf uns zu:

Phone: +49 89 26229455
Email: info@9045.immo
Apartments and houses for rent in South Tyrol, on Lake Garda, in Tuscany or in Austria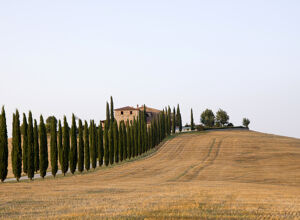 In 9045 REAL ESTATE you have found your real estate experts who specialise in the regions south of Germany and have long-standing estate expertise in these regions also with rental properties. The range of properties on offer in these regions is diverse, ranging from simple apartments for singles or couples to large estates or exclusive luxury villas with lake or sea views. Properties typical of the region, such as a "rustico" and vineyards, can also be found in our portfolio.
Let us know exactly what you are looking for and we will put together a selection of suitable holiday and dream properties from our portfolio. If there is currently no property that meets your requirements, we will inform you immediately as soon as we become aware of a suitable apartment or house.
Rentals with competent local partners
When brokering rental properties, we work with local partners to improve the exchange between prospective tenants and landlords. Our experience is not only reflected in our advice and assistance, but also in the intercultural support between domestic and foreign participants in order to reduce language and cultural barriers. Our intercultural support also includes a network of local service providers we are happy to recommend to you on request.
Maybe you are you not interested in renting a holiday property in South Tyrol or on Lake Garda, but would prefer to buy a property abroad or an investment in Southern Germany, Austria or Italy? Please feel free to contact us and we will support you in your search and purchase.