9045 REAL ESTATE - Your real estate specialist for the south
We at 9045 REAL ESTATE are a rarity among real estate agents, because we serve a niche that not everyone can serve professionally: the brokerage of real estate of any kind in the south of Germany and Europe.
Real estate agents from 9045 REAL ESTATE - professional, experienced, intercultural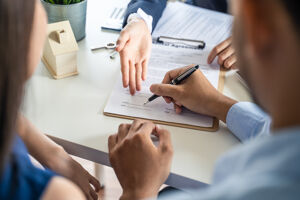 Specifically, we specialise in Germany, Austria and Italy, especially South Tyrol, Lake Garda, Tuscany and Sardinia. In these regions, we not only have in-depth real estate expertise, but also maintain an intercultural network. Communication difficulties with the notary in Tuscany? Language problems with the tradesperson in Sardinia? Complicated conversation with the prospective buyer for your house on Lake Garda? Not with the support of our real estate experts at 9045 REAL ESTATE.
Our focus offers benefits to both owners and prospective buyers - for example, when valuing property abroad or looking for the right notary to sign the contract. Last but not least, we make it easier to obtain the necessary documents from the local authorities or to communicate with interested parties speaking foreign languages or service providers who are to take care of the house and garden, for example.
Every region has its own special characteristics - and we know them!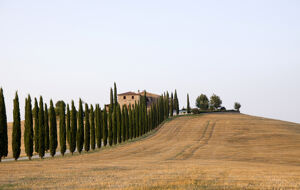 In the course of our work as estate agents, we have become very familiar with our core regions and know everything about the special characteristics that are not only noticeable in the landscape and culture, but also in the properties. Sardinia, for example, offers not only a turquoise sea, but also an exclusive selection of stylish, high-quality estates and villas with first-class facilities. If you like it a little more quaint, down-to-earth and rustic, you will be happy, for example, with an alpine hut in South Tyrol, a small castle in Austria or a mountain hut in Bavaria. A holiday home on Lake Garda? A vineyard in Tuscany? Who doesn't have that dream!
A personal relationship is important to us!
We like to take the time to get to know our customers. This applies not only to prospective buyers, whose search criteria we want to understand, but also to owners. Because a personal approach to our clients and consideration of their wishes is also important when selling and renting.
Are you looking for a holiday property or real estate on Lake Garda, in Tuscany or in South Tyrol? Would you like to sell your country house, farm, vineyard or villa abroad? Please feel free to contact us!