Our sales regions - from Bavaria to Sardinia
Holidays at home: With a property in Southern Germany, Austria or Italy, these words take on a whole new meaning. You will be living where others only holiday. The rolling hills of Tuscany, enchanting South Tyrol, the magnificent coast of Sardinia, the mountain landscapes of Bavaria and Austria: These regions are truly a dream - not only for the residents, but also for us as real estate agents, because every client enriches us with the feeling of having been on holiday!
Southern Germany and Bavaria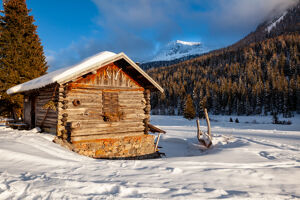 Our core area in Southern Germany largely comprises Bavaria. The state of Bavaria is as diverse as its properties. A modern villa with a large estate or a rustic mountain lodge: Which would you like? In terms of landscape, Bavaria is truly beautiful, with its mountains, deep forests, lakes and nature parks. In Bavaria, you experience, enjoy and feel nature in every moment.
Real estate brokerage in Austria
Across the border, the landscape in Austria is not so different from the south of Germany: Lush green hills wind through the mountain panorama and alternate with lakes reflecting the landscape. Large numbers of tourists spend their holidays here every year, and for good reason.
Realise your real estate dreams in Austria with our diverse range of properties, from apartment buildings in Vienna to hotels, plots of land and multi-generational living to castles in Styria.
Real estate brokerage in Italy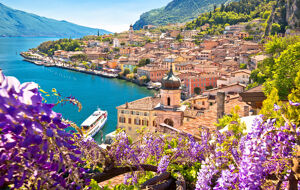 Our core region also extends across Italy: While South Tyrol and the region around Lake Garda are still mountainous and green, the landscape towards Tuscany and the south of Italy becomes gentler and flatter. By the time you have reached Sardinia, you can merely dream of the mountains while your feet are planted firmly in the golden sand or you enjoy a swim in the turquoise sea.
The special features of the regions & real estate
Every region has its own characteristics and advantages. For hobbies such as hiking and skiing the region from Bavaria to Austria and South Tyrol is simply ideal. These regions offer holiday homes in picturesque villages as well as larger estates. If you like to travel by (your own) boat or yacht, you can cruise across Lake Garda and sample the Italian cuisine in the towns surrounding the lake. Tuscany is known for its fertile soil for wine and olives. Here you can spend your days hiking or cycling, or simply relaxing - with wine and in good company. Maybe on a farm for "agritourism" or in a castle? Do you love luxury and glamour? Then you will enjoy the exclusive villas and the special flair in Sardinia.
If you are looking for a property or for a buyer for one, you will find only few intercultural real estate agents like 9045 REAL ESTATE, who will assist you personally and competently in all matters.