Buying property: Your dream home in Southern Germany, Austria or Italy
Enjoy the views over the Tuscan vineyards, swim in the turquoise waters off Sardinia or steer a boat across Lake Garda: Where others go on holiday, you could soon be living! We at 9045 REAL ESTATE are specialised in real estate in Southern Germany, Austria and Italy and accompany you competently in the purchase of your holiday home or dream property in Bavaria, Tuscany, Lake Garda or Sardinia.
Are you looking for your dream property? We will find it!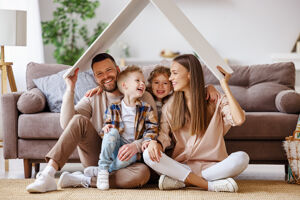 Should it be a modern villa in Sardinia, a rustic farmhouse in Tuscany or a covenanted farm that must continue to be farmed in South Tyrol? A mountain hut in Tyrol or Bavaria? A luxurious residence with lake view in Austria? Whatever your personal "Dolce Vita" domicile: as experienced real estate agents, we support you in your search for the desired property in southern Germany and neighbouring countries. We specifically search for properties that meet your criteria. If we cannot find the home you are looking for in the current property market, we will keep your profile in our database and inform you as soon as we become aware of a suitable property.
If we find something suitable, you will receive a personal message from us and we will take care of looking at the property profile, viewing appointments and the submission of all necessary documents. As we specialise in the brokerage of real estate abroad, we can reliably advise and assist you with our intercultural support.
Our intercultural support for buying property abroad:
Translation and interpreting between the owner and you as a prospective buyer
Assistance with the formalities of buying real estate abroad
Advice and assistance with viewings, purchase negotiations and notary appointments
Your benefits of working with 9045 REAL ESTATE when buying real estate for the regions of South Tyrol, Lake Garda, Tuscany and Sardinia:
Property expertise in Germany, Austria and Italy
Sound knowledge for realistic valuations of foreign properties
Comprehensive experience in intercultural real estate brokerage
Reliable network of local notaries, trades and other service providers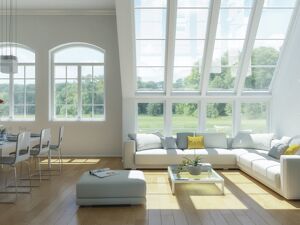 Buying real estate is often associated with a certain degree of concern: Am I buying the right property? Is this what I was looking for? Is the property worth its price? If the property is located abroad and the purchase connected with possible language barriers, the worries intensify. We are at your side at all times with our expertise. If you need to know the value of the agricultural facility for wine growing in Tuscany: We have the answer.
If you need support in financing the property in Florence, Riva del Garda, on Lake Wolfgangsee or on the Costa Smeralda in Sardinia, you can rely on our contacts. We recommend regional financing advisors and banks for the right property finance. We look forward to hearing from you and to your request for a property search!
Wichtige Fragen zum Immobilienkauf
Welche Vorteile bringt ein Makler für die Käufer einer Immobilie?
Der Makler tritt für Kaufinteressenten als kompetenter und ehrlicher Berater auf. Er macht sich ein Bild der Wünsche und Vorstellungen sowie des Budgets, begeht mit Interessenten die Immobilie und gibt seine Einschätzung ab. Außerdem kann er gegenüber Eigentümern in Ihrem Interesse Verhandlungen führen. Zudem erstellt der Makler einen rechtssicheren Kaufvertrag entsprechend der aktuellen Gesetzgebung und begleitet Käufer sowohl zum Notartermin als auch zur Übergabe. Nicht zuletzt bieten wir unseren Kunden auch interkulturellen Support, wenn sie eine Immobilie außerhalb von Deutschland kaufen möchten und beispielsweise Fragen aufkommen oder Sprachbarrieren existieren.
Wie viel Eigenkapital ist notwendig?
Als grobe Faustregel gilt: Der Käufer sollte die Kaufsumme mit etwa 20 bis 30 % über sein Eigenkapital, das er einbringt, abdecken können. Des Weiteren ist es immer von großer Wichtigkeit und ein deutlicher Vorteil, wenn Sie in der Lage sind, die zwangsläufig anfallenden Kaufnebenkosten über das Eigenkapital zu decken. Es gibt aber ebenso die Möglichkeit der 100-Prozent-Finanzierung, dann deckt der Kredit der Bank die komplette Kaufsumme ab. Wie viel Eigenkapital in Ihrem Fall tatsächlich "notwendig" ist, hängt aber maßgeblich von der finanzierenden Bank ab. Ist diese gewillt, die Immobilie vollständig zu finanzieren, benötigen Sie selbst nicht unbedingt Eigenkapital.
Worauf sollte ich bei einer Besichtigung achten?
Die gute Nachricht vorweg: Bei Besichtigungen begleiten wir Sie und geben Ihnen daher fortlaufend unsere Einschätzung. So können Sie auch spontan aufkommende Fragen oder Umstände, die Ihnen aufgefallen sind, direkt zur Sprache bringen. Generell achten Käufer natürlich darauf, in welchem Zustand die Immobilie und ihre Ausstattung tatsächlich ist, ob sich also die Situation vor Ort mit den Angaben in den Präsentationsmaterialien deckt. Außerdem legen Käufer viel Wert auf eine gute Lage, ob es sich zum Beispiel um eine ruhige Umgebung handelt und wie die Nachbarschaft aussieht. Überlegen Sie sich vorab, was Ihnen bei einer Immobilie besonders wichtig ist, dann können Sie bei der Besichtigung auch genau darauf achten.
Wann sollte ich eine Immobilie kaufen?
Das ist Ihre persönliche Entscheidung, die Ihnen niemand abnehmen kann. Die meisten Deutschen erwerben im Alter zwischen 30 und 50 Jahren eine Immobilie, das ist aber maßgeblich von der individuellen finanziellen Situation abhängig. Auch die aktuelle Lage am Immobilienmarkt sowie zu erwartende Kreditkosten können in Ihre Entscheidung einspielen. Überlegen Sie sich zudem, ob Sie eine Immobilie als Kapitalanlage oder zur Eigennutzung kaufen möchten. Letztlich ist die Frage nach dem "Wann?" auch davon abhängig, wann Ihre persönliche Traumimmobilie überhaupt zum Verkauf steht - speziell in Regionen mit hoher Nachfrage wie auch Grünwald ist dafür mitunter ein wenig Geduld notwendig.