Buying property: Your dream home in Southern Germany, Austria or Italy
Enjoy the views over the Tuscan vineyards, swim in the turquoise waters off Sardinia or steer a boat across Lake Garda: Where others go on holiday, you could soon be living! We at 9045 REAL ESTATE are specialised in real estate in Southern Germany, Austria and Italy and accompany you competently in the purchase of your holiday home or dream property in Bavaria, Tuscany, Lake Garda or Sardinia.
Are you looking for your dream property? We will find it!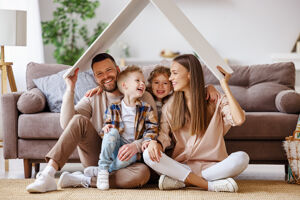 Should it be a modern villa in Sardinia, a rustic farmhouse in Tuscany or a covenanted farm that must continue to be farmed in South Tyrol? A mountain hut in Tyrol or Bavaria? A luxurious residence with lake view in Austria? Whatever your personal "Dolce Vita" domicile: as experienced real estate agents, we support you in your search for the desired property in southern Germany and neighbouring countries. We specifically search for properties that meet your criteria. If we cannot find the home you are looking for in the current property market, we will keep your profile in our database and inform you as soon as we become aware of a suitable property.
If we find something suitable, you will receive a personal message from us and we will take care of looking at the property profile, viewing appointments and the submission of all necessary documents. As we specialise in the brokerage of real estate abroad, we can reliably advise and assist you with our intercultural support.
Our intercultural support for buying property abroad:
Translation and interpreting between the owner and you as a prospective buyer
Assistance with the formalities of buying real estate abroad
Advice and assistance with viewings, purchase negotiations and notary appointments
Your benefits of working with 9045 REAL ESTATE when buying real estate for the regions of South Tyrol, Lake Garda, Tuscany and Sardinia:
Property expertise in Germany, Austria and Italy
Sound knowledge for realistic valuations of foreign properties
Comprehensive experience in intercultural real estate brokerage
Reliable network of local notaries, trades and other service providers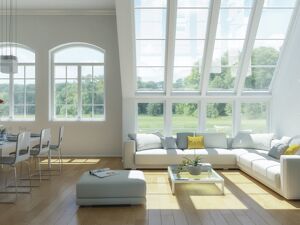 Buying real estate is often associated with a certain degree of concern: Am I buying the right property? Is this what I was looking for? Is the property worth its price? If the property is located abroad and the purchase connected with possible language barriers, the worries intensify. We are at your side at all times with our expertise. If you need to know the value of the agricultural facility for wine growing in Tuscany: We have the answer.
If you need support in financing the property in Florence, Riva del Garda, on Lake Wolfgangsee or on the Costa Smeralda in Sardinia, you can rely on our contacts. We recommend regional financing advisors and banks for the right property finance. We look forward to hearing from you and to your request for a property search!