Building encumbrances and site contamination: definition and impact on the property
Owners of land and real estate are often confronted with terms that are little used in general conversation. Building encumbrances and site contamination are certainly among them and are almost exclusively found in the real estate sector. In this blog post we therefore explain what the terms mean and what impact they have.
What are building encumbrances and site contamination?
If a building charge exists on the property, the property is encumbered with an obligation vis-à-vis the responsible authority. These legal obligations are binding regardless of the owner. They therefore remain in place even if the owner changes through a sale. Building encumbrances are granted voluntarily by owners and confer both rights and obligations. Where there are building encumbrance, owners must tolerate certain agreements that have been made, and follow the specifications as to what may and must be carried out and what cannot be done.
A building encumbrance does not have to be negative. It enables development when none would otherwise be possible. There are a number of different building encumbrances, for example: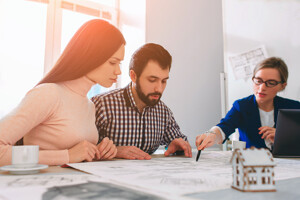 Spatial area building encumbrance
Attached building encumbrance
Land development easement
Parking space encumbrance
Play area encumbrance
The term site contamination refers to land that has been altered in an environmentally damaging way by past use. The property is affected by an existing burden, which has a negative effect on it. As the legal requirements for the minimum quality of the soil are sometimes no longer met, use is restricted. It should be noted at this point that a presumption of site contamination is sufficient to list the property as being affected, even if this has not yet been proven.
What effect do building encumbrances and site contamination have for buyers and sellers?
A building encumbrance can have the effect of both increasing and decreasing value. This makes it all the more important to record any existing building encumbrances and to have the impact of these checked by an expert. We naturally take into account any building encumbrances in our valuations and discuss with you what economic and practical effects they entail.
In the case of site contamination, the situation is more complex. Even a well-founded suspicion is sufficient to negatively influence the property value. The situation is aggravated by the fact that sites have to be examined by specially trained engineers and environmental institutes, which come with additional costs. If site contamination is indeed found, it must be removed according to legal requirements before the property is even suitable for development. An advantage for property owners: once it has been proven that the site contamination has been removed, the costs can be offset against the resulting increase in value.